Humans are social beings. Our culture defines us – how we talk, dress, approach people, and answer the difficult questions about life.
In anthropology, culture is divided into two branches: the material and the non-material. The material aspect involves physical manifestations such as clothing and infrastructure. The non-material aspect includes communities and belief systems. When you meet other cyclists, you'll find that their communities embody these traits. Many dedicated cyclists wish to start a biking culture in their own cities if there isn't one already.
Learning from history
How did biking communities around the world forge their microcosms? Bikes have been around for centuries and have undergone many design modifications. As they improved, they became more accessible to the public as a mode of transportation.
The French velocipede, an early form of the bicycle, arrived in the US after the Civil War and became a hit. But the popularity of the bike peaked only during the twentieth century when wheelie bikes and 10-speed derailleur-geared bikes emerged in the market.
By then, the baby boomer generation had just entered adulthood. With the damage from World War II and the oil crisis that followed, it was only natural to ask for inexpensive transportation.
Money wasn't the only factor that fostered the demand for bikes. Scientists also questioned the effects of human activity on the environment. The theories of climate change and global warming were born and people started to clamor for environmental-friendly alternatives to gas-churning automobiles.
Across countries, more people are advocating bikes as means of daily transportation. The US has been experiencing a cycling renaissance since 2000. According to this study by Pucher and his colleagues, cities have vastly improved their bike lanes and safety regulations to accommodate cyclists. By 2012, roughly 865,000 Americans rode the bike to work.
The invention of the bicycle and its introduction to American society offered solutions to many problems. People love it as both recreation and a mode of commute. Few cities in the US have a solid biking culture, so how can you start one?
The Ideal Environment
To start a biking culture, you need to consider the condition of your city, like the number of bike-friendly lanes and bike share schemes. In the US, biking is more common in urban areas than rural spaces because commuters can avoid traffic and move faster on two wheels.
Even though the US has better facilities and understanding of cyclists' needs now, local governments have much to do. European countries like Denmark and the Netherlands are renowned for their progressive and well-developed biking cultures. In Denmark, a staggering 90 percent of the population are bike owners. In Amsterdam, there are more bikes than people!
What's the ideal environment for cyclists?
Parking spaces dedicated to bikes
Well-maintained bike lanes
Bike "superhighways" that join the suburbs to the centers of cities
Lobbying for a higher budget for these public works is a crucial undertaking. It seems difficult but collective action can do miracles to your cause. Help your community understand the significance of bikes especially in the current time and invite them to voice out these concerns with you.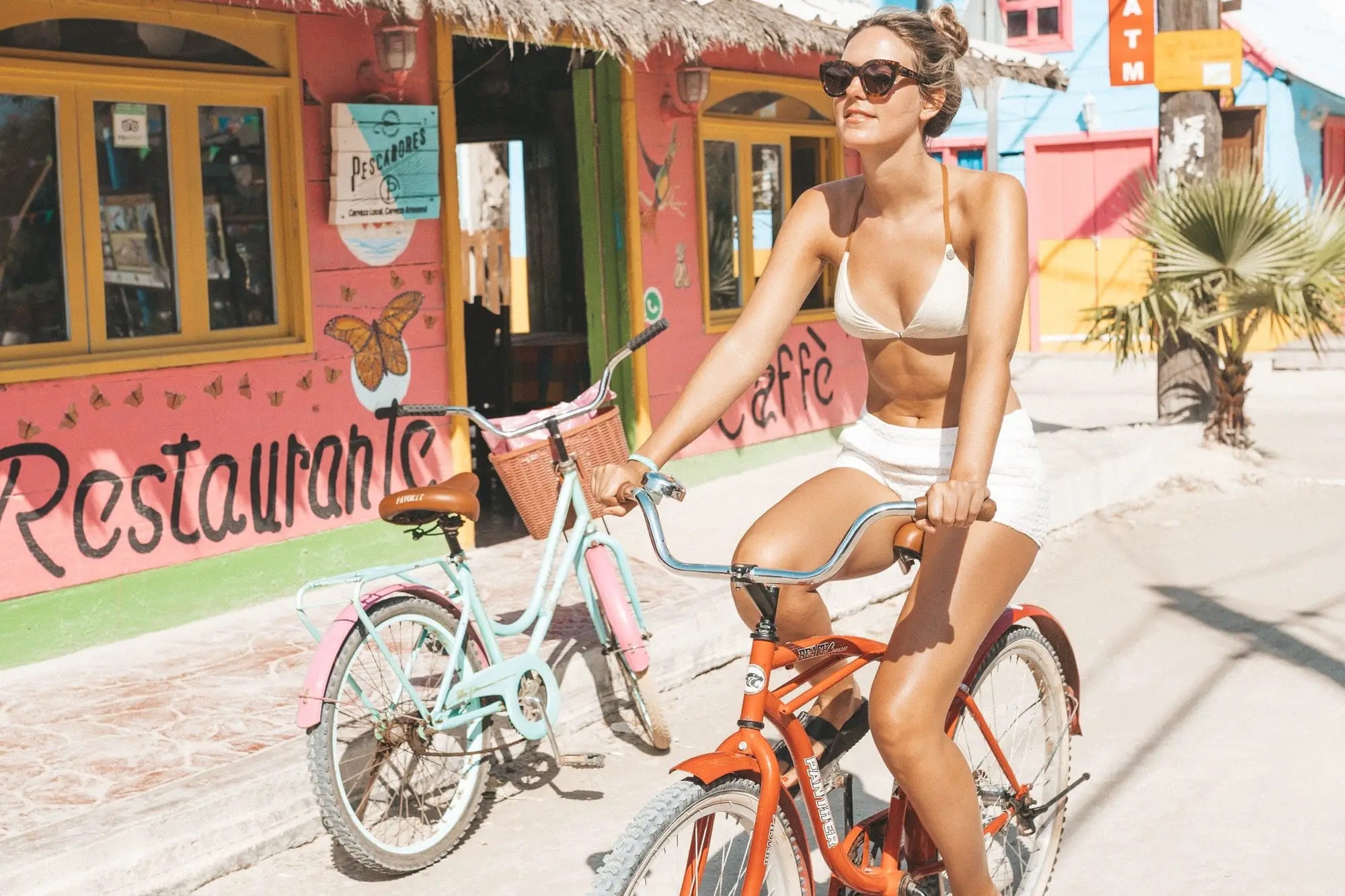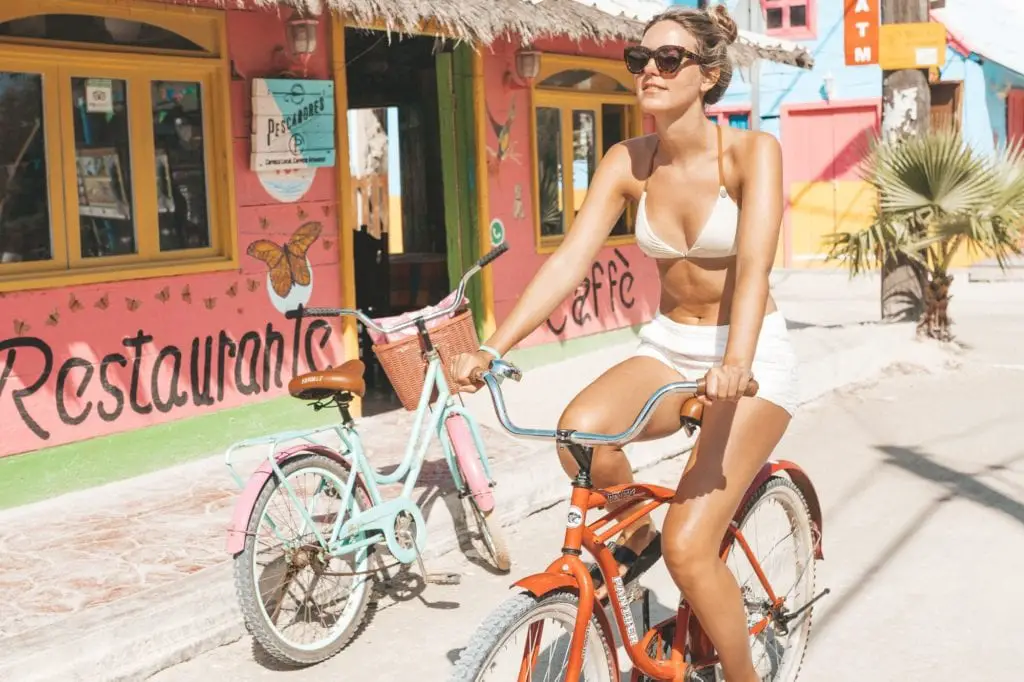 The Community
Biking is more popular in the west coast where there is a large fraction of middle-class Americans and university students. The motivation to bike is different for each person whether leisure or practicality. Although the bike was introduced as a cost-effective alternative to the car, today there is little class division in the biking community. Anyone can ride a bike!
Our first exposure to biking culture is through our families. Many parents opt to teach their children to bike at a young age. Not just to teach them the importance of exercise, but to bond with them. These are the childhood memories you would want your kids to have.
It doesn't end inside the home. Biking is a social sport and brings people together no matter the distance, color, or gender identity. Interpersonal relationships are the building blocks of culture and what is a culture without people to spread it?
Begin by organizing a group of people in the biking scene. With their help, you can organize fun and educational activities for kids or take part in local events to let the public know about your group.
Once you build a reputation, invite people to join in. Approximately half the population are hesitant to get on a bike. This might be your chance to change their minds!
The Implementation
You can start scheduled car-free days known as ciclovías with the help of the local government. Here, roads are closed to cars and buses during Sundays and people are encouraged to travel on foot or on a bike. If car-free days are already a thing in your city, you can always seek to improve it by pushing for more space closed to cars and involving more people in the bike-a-thon.
Above all, the number-one action to develop a biking culture is to improve national awareness. You can get in touch with the local government and raise relevant issues such as regulatory measures and budgeting.
Since the material and non-material aspects of biking culture are interconnected, which is more fundamental? The tangible things that allow us to bike create the culture. But culture cannot be driven without its non-material aspects, like the people and demand for biking.
These two aspects go together. Improved infrastructure encourages people to bike. Similarly, the growth of a biking community pushes the government to improve its services.
To start a biking culture, you need a strong sense of community, support, and initiative. Make friends along the way but, above all, enjoy the process.