Welcome to Bike Hint, the home of all things cycling. Since being founded in 2016, Bike Hint has been the place for experienced cyclists and beginners alike to share their enthusiasm for the sport.
Our team of undeniably passionate and skilled bikers scour the web on a daily basis, providing you with non-stop content to enhance your cycling experience. No matter whether you're into serious bikepacking expeditions or prefer a leisurely ride on the weekend – we've got you covered.
With an aim to be the best resource around for all your cycling needs, you can expect to find the following (and so much more!) at Bike Hint:
Cycling Advice:

Learn everything there is to know about cycling, from how to improve your skills to how to get the most out of your experience.

Bike and Accessory Reviews:

Insightful product reviews, researched and written by the experts. You'll never have to second-guess, or regret, a purchase again.

Trail Inspiration:

Reliable travel guides that uncover both popular and hidden

biking trails

in the US and beyond. You won't want to miss these.
We can't stress enough that it doesn't matter how long you've been cycling for. We cater to every ability, preference, budget, and lifestyle out there. This is your one-stop-shop and go-to community for anything bike related. Thanks for joining the team!
Our Cycling-Obsessed Team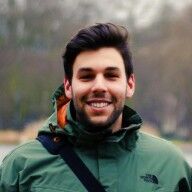 Adam Fouts - Editor-in-chief 

Adam is our Editor-In-Chief and all-round biking guru. He manages most of our day to day ongoings, ensuring that only the very best bits of content get delivered to your screens.
Adam has spent almost half his life travelling the world, exploring hundreds of biking trails while doing so. He now works remotely for Bike Hint, documenting his travel experiences and creating trusty pieces of advice based on them. He is your go-to man for an endless pool of cycling knowledge, and without him, Bike Hint wouldn't be what it is today.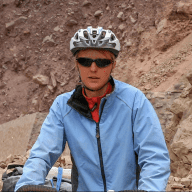 Sean is our in-house writer and BMX-mad adventurist. He received his first BMX bike for his 8th birthday, and since then, has never looked back. If he isn't writing brutally honest reviews or sharing tips for Bike Hint, you can expect to find him practising tricks at the BMX track.
As well as being BMX-obsessed, Sean has an avid passion for bike repairs. His many years of high-intensity cycling has resulted in a few mishaps along the way, making him the perfect man for repair knowledge. He can spot flaws from a mile off and knows exactly how to fix them on a budget.
Elise is also our in-house writer. Although a lover of all things bike-related, Elise feels most at peace when road cycling. She is a mother of four but still finds the time to get out on the roads for some much needed "me time".
Elise's love for cycling dates back to when she was a little girl; her family joke that she "learnt to ride a bike before she could walk!". All these years of cycling have certainly paid off, though, as she knows exactly what to look for in all bikes, accessories, and gear. She stays on top of the latest trends, ensuring that you get nothing but fresh and relevant content.
We're keen to create a community full of like-minded bikers, and due to this, want to keep you in the loop as much as possible. For full transparency, here's a bit more information regarding how we work and add value to every piece of content.
Advice You Can Trust: If you're constantly looking for ways to better your skills or learn more about the world of cycling, our daily articles are for you. There's no limit to the topics we discuss, which is why this section of Bike Hint is one of the most adored. No stone gets left unturned, from advice regarding different types of bikes right through to biking accessories and clothing.
To keep our tips and tricks as reliable as possible, we combine our team's existing (and very comprehensive!) knowledge with thorough research. The end result creates fault-proof guides that will never lose their value or trust.
Honest Reviews: One of the best parts of our jobs involves testing and reviewing bikes and other cycling-related products. We know what makes a good product and keep a series of strict requirements in mind. This helps to guarantee that we only present you with the best of the best, highlighting products suitable for a range of different budgets, needs and preferences
Our reviews cover everything from the best BMX bikes right through to the best bike mirrors. That's right – we've picked apart every detail, so you don't have to.
Trails For Everyone: Biking allows you to get outdoors and explore near enough any part of the world. This is why we've put a whole lot of effort into the 'trails' section of Bike Hint. Within this section, you will find a whole range of trails tailored to your location, with some hidden gems for good measure. Whether you're looking for a leisurely city ride or an extreme biking park, we've reviewed them all.
Stay In The Loop, Follow Us On Socials!
Want to keep up to date with the latest articles and reviews? Follow us on social media for updates as soon as they happen: